Collagen started gaining a lot of popularity for its beauty benefits.
While collagen is a type of protein, collagen does have a different amino acid profile than say whey protein and it serves a different purpose in your body.
That is why it became oh so popular for beauty benefits. Want firm skin? Strong, shiny hair and beautiful strong nails?
Supplementing with collagen may just help.
Collagen is a strong and fibrous protein that provides strength and structure to our body. It keeps our skin firm, our nails and hair strong and our bones and joints healthy. It is also a protein our body produces naturally.
It is not however a complete protein containing only 8 of the 9 essential amino acids, and the amino acids aren't equally balanced. Collagen protein is high in four amino acids – glycine, proline, arginine and hydroxyproline, which makes it beneficial but also not fully a replacement for our protein powders.
And we often used to consume more of it when it was popular to eat the organ meat, cartilage and skin of animals.
Now the powdered stuff is simply made of the bones, skin and cartilage of animals and fish that we generally no longer typically consume. The powdered collagen is generally flavorless and a powder you can even add to your coffee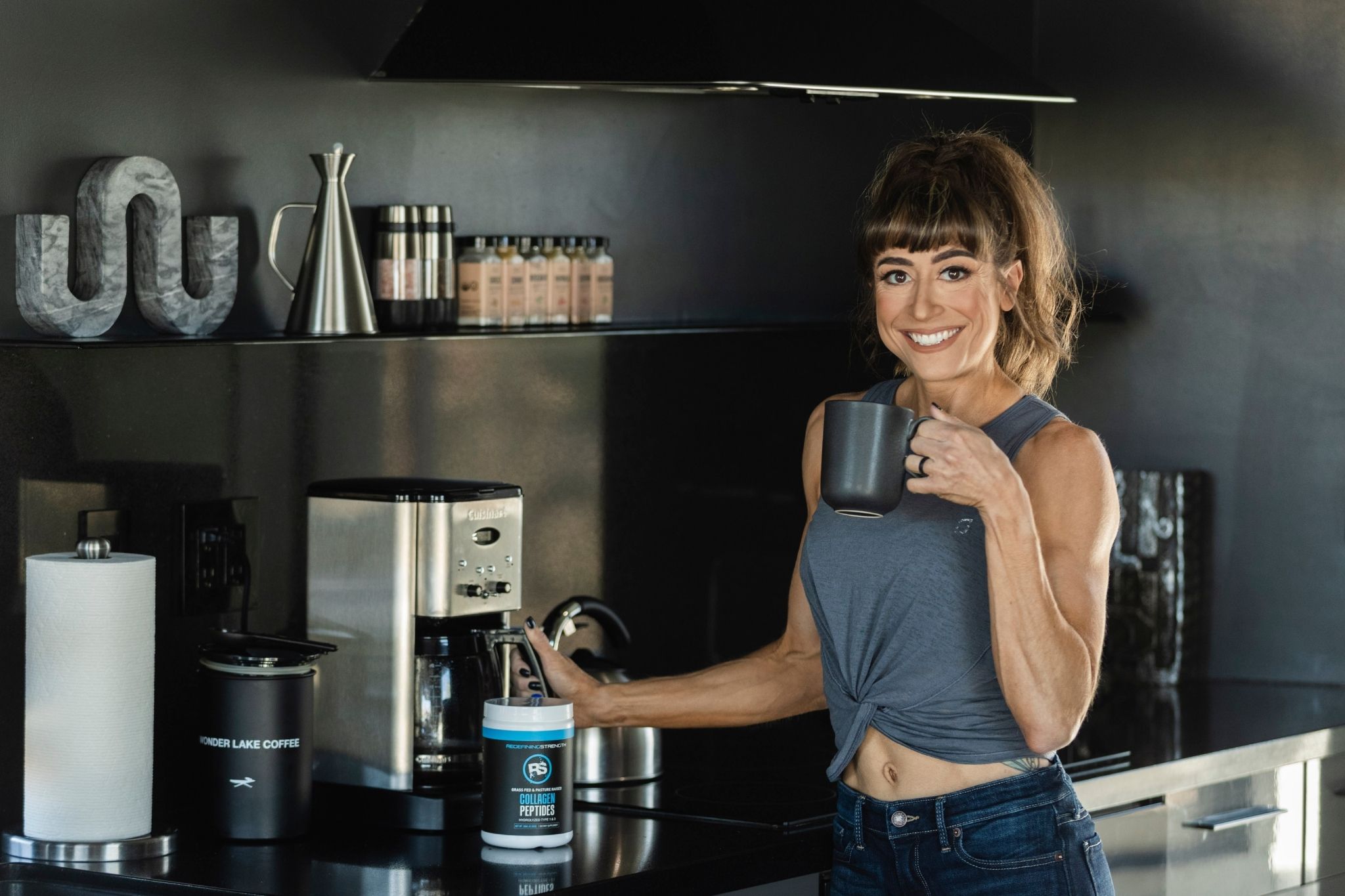 Collagen became popular for beauty reasons for a reason. One of the main benefits is that it does promote stronger tissues.
In our bodies collagen makes up about 30% of the proteins within the human body, including structures such as bones, tendons and ligaments.
It is also part of the connective tissues in the skin that helps promote firmness and constant renewal of those skin cells (aka helps our skin long younger and more vibrant!).
Same goes if you want beautiful shiny hair and strong nails. Collagen helps promote healthy growth!
And while it may not replace your protein powder for muscle growth, supplementing with collagen may help improve your joint health and help alleviate joint aches and pains post workout.
It may also help improve your recovery and tissue repair.
And, like protein in general, collagen may help with weight loss as it may help you feel fuller for longer.
Collagen may also be good for your gut and stomach health.
Because of its role in building and maintaining healthy connective tissues, it can help strengthen and repair the tissues that line our entire digestive tract.
Damage to theses tissues could lead to inflammation and leaky gut syndrome so supplementing with collagen may help you rebuild those damaged tissues.
Also, glutamine which is an amino acid in collagen may also help prevent inflammation of the gut wall.
The health of your stomach may also benefit from collagen supplementation due to the amounts of glycine and proline it contains, which can help heal the stomach lining and prevent stress-induced ulcers.
Stress can not only cause ulcers but also DISRUPT production of collagen in the body so may make supplementation more important.
While collagen is naturally produced by our bodies, that production also declines as we get older, making supplementation potentially even more beneficial.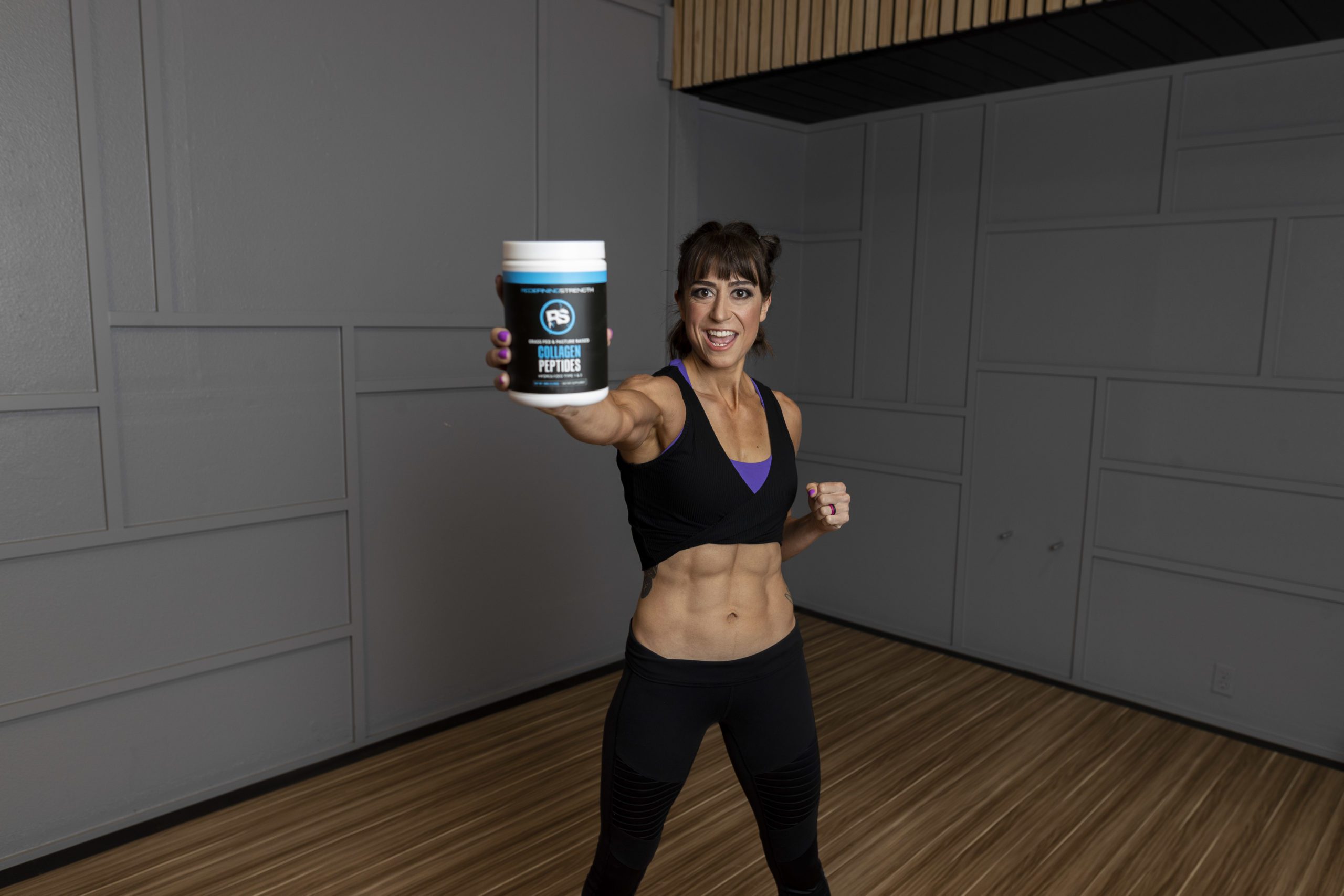 In terms of true health downsides…well there really aren't any big ones to watch out for…other than that you just may not really see any benefit while spending money on another supplement if your diet is fully dialed in.
Collagen may have some great benefits, but it is not a cure all.
While it can help reverse damage WITH a healthy diet, supplementing with collagen alone will not heal your gut or stomach lining.
If your diet is deficit of complete proteins and healthy foods full of vitamins and minerals, you may not reap the beauty or health benefits you seek.
Note it also does NOT replace complete proteins in your diet and may not be necessary if you consume enough collagen with your diet so you do want to decide if another supplement is worth the money.
It is also important to know where your powder is coming from. If you have a shellfish or seafood allergy, please be aware that some collagen powders do come from these sources.
The source of your collagen powder also matters in terms of calcium content. Some may be very high in calcium which can also lead to hypercalcemia which can cause constipation, bone pain, fatigue, nausea and abnormal heart rhythms ESPECIALLY if you are also using another calcium supplement.
While hypercalcemia can EASILY be avoided, it is just something to be aware of!
If you're super stressed, have joint pain, want to improve your gut health or are even getting a bit older and want that boost to keep your skin young, you may want to try a collagen supplement, especially if you aren't big on eating meat or bone broth.
And if you have recently upped your training intensity, you may find you want to try it to help with recovery.
HOWEVER, it is also important to remember that we DO produce collagen.
So you may also find simply consuming foods to help stimulate collagen production may be all you need.
The key to remember is that collagen is a SUPPLEMENT. It can not fix a broken diet.
But again, it does come down to whether this makes things EASIER to stay consistent and see the results you are looking for.
Iced Maple Sea Salt Collagen Coffee
Print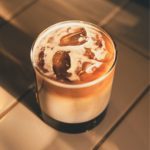 ICED MAPLE SEA SALT COLLAGEN COFFEE
---
Description
4 oz

 cold brew coffee (or substitute 2 shots of espresso on ice)

4 oz

 Oat milk (Or substitute Almond Milk or any other milk of choice)

 1/2 tbsp (10g) 

maple syrup

1 scoop collagen

pinch of sea salt
---
4 oz

 cold brew coffee (or substitute 2 shots of espresso on ice)

4 oz

 Oat milk (Or substitute Almond Milk or any other milk of choice)

 1/2 tbsp (10g) 

maple syrup

1

scoop collagen

pinch of sea salt
---
Instructions
Step 1:
Combine coffee, oat milk, maple syrup and collagen and shake or stir thoroughly
Step 2: 
Pour over ice. sprinkle a pinch of sea salt on top.
Nutrition
Calories:

125

Fat:

1.2

Carbohydrates:

13

Protein:

11
References/Sources: 
https://www.ncbi.nlm.nih.gov/pubmed/18416885
https://www.ncbi.nlm.nih.gov/pubmed/24852756
https://www.ncbi.nlm.nih.gov/pubmed/27852613https://www.ncbi.nlm.nih.gov/pubmed/3792777
https://www.ncbi.nlm.nih.gov/pmc/articles/PMC4369670/https://www.ncbi.nlm.nih.gov/pmc/articles/PMC4082169/
https://www.hindawi.com/journals/tswj/2014/217039/
https://www.ncbi.nlm.nih.gov/pmc/articles/PMC5350494/
https://www.ncbi.nlm.nih.gov/pubmed/18319637